Helpful Resources for Your Treatment Journey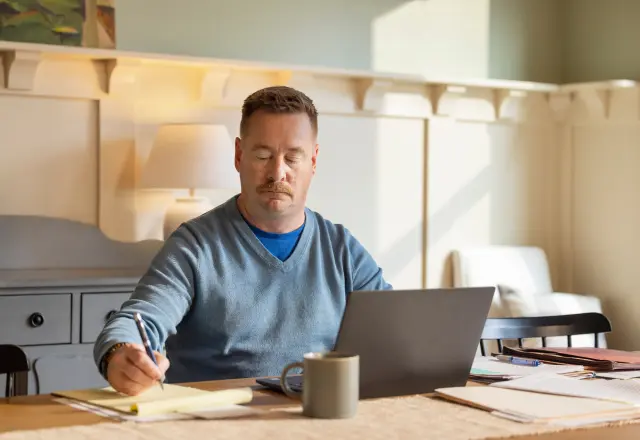 Patient Portrayal
Patient guides
AYVAKIT brochure
Download the patient brochure for more information on ISM and treatment with AYVAKIT.
Download brochure
Doctor Discussion Guide
Use this interactive tool to help prepare you for your next conversation with your doctor about your treatment goals.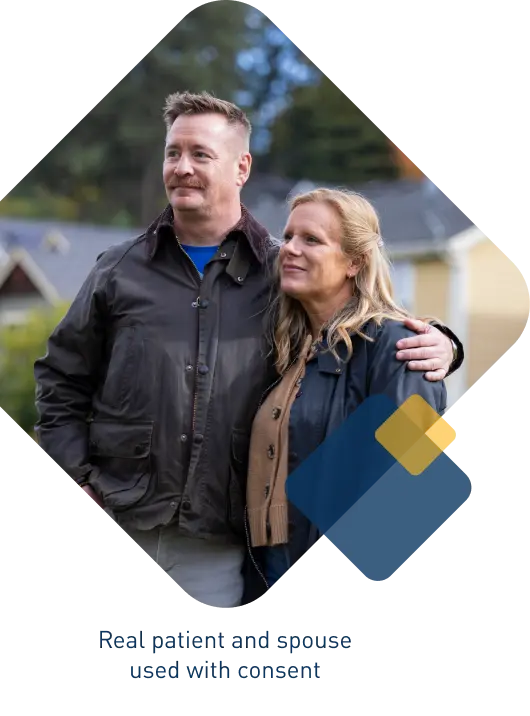 Caring for a loved one with ISM?
Acting as a caregiver can be an important role for the family members and friends of a patient with ISM. Whether they live in the same home or around the world, caregivers can provide physical, practical and emotional support to the patient. Being a caregiver can be challenging and it is important to take care of yourself as well as your loved one.
Caregivers have many opportunities to support patients with ISM, both on a daily and as-needed basis, including:
Providing emotional support and encouragement
Talking with the patient's doctor and healthcare team and coordinating appointments
Providing transportation to and from appointments
Handling insurance and billing issues
Helping manage the patient's medication schedule
Encouraging the patient to seek medical advice about symptoms and medication side effects
Assisting with household chores and meals
Establishing a detailed plan and identifying others who can help out can be a meaningful way to support both caregivers and the patient. It may also be beneficial to proactively work with the healthcare team to plan for what will be needed at home during treatment.
Additional resources for patients living with ISM and caregivers
Get support and information from independent patient organizations.
Global Genes is committed to providing information, resources and connections to all communities affected by rare disease.
TMS is dedicated to providing support to patients, families and medical professionals in our community and to leading the advancement of knowledge and research in mast cell diseases through education, advocacy and collaboration.
These resources are included as a reference for patients with ISM and do not imply endorsement of the company or its products by the groups listed. Blueprint Medicines is not affiliated with and does not endorse any particular advocacy group. We make no guarantees about the accuracy of the information provided on these websites or the quality of support provided. Descriptions for each company were provided by the organizations themselves.
ISM FAQs
Systemic mastocytosis (SM) is a rare disorder in which excess mast cells build up in the body. Mast cells are a type of white blood cell that helps the immune system function normally and helps protect from disease. Mast cells are found in connective tissues throughout the body. In SM, a surplus of mast cells collects in the skin, bone marrow, digestive tract, or other body organs. When triggered, these excess mast cells release histamines and other chemicals that can cause symptoms similar to those that occur in an allergic reaction, as well as inflammation that may be severe enough to result in organ damage.
ISM is a rare disease that affects the production and accumulation of mast cells, a type of white blood cell. Normally, your body makes mast cells as part of your immune response, but a buildup of mast cells in different parts of the body can lead to symptoms similar to severe allergic reactions.
SM is a rare blood disorder characterized by a build up of mast cells in the bone marrow and other organs. As an indolent, non-advanced form of SM, ISM usually has less build up of mast cells compared to advanced forms of SM.
However, people with ISM may have serious symptoms that could affect various organs, including potentially life-threatening anaphylaxis.
For most people, ISM is caused by a change (or mutation) in a gene known as the KIT D816V gene mutation. This gene mutation plays a role in the development of mast cells.
No, you do not need to have the KIT D816V gene mutation to be prescribed AYVAKIT.
ISM is diagnosed by a doctor who may measure signs of excess mast cells by:
Performing a tryptase test. A doctor will draw blood from your arm to measure the amount of tryptase (an enzyme that is released by mast cells) in your blood.
Taking biopsies. Biopsies are tissue samples taken for closer examination. Organ and/or bone marrow biopsies are used to measure the number of mast cells within tissue and to detect abnormalities.
Testing for KIT D816V gene mutation. There are different types of KIT tests available that vary in sensitivity. High-sensitivity tests may be required to detect the mutation.
Each patient with ISM may experience different symptoms in different ways. Various symptoms are associated with ISM, including:
Brain fog
Dizziness
Headache
Fatigue
Flushing
Bone pain
Itching
Spots on the skin
Abdominal pain
Diarrhea
Nausea
Systemic mastocytosis involves the uncontrolled growth of mast cells that build up in the bone marrow and other organs. It is considered a form of cancer. However, ISM is an indolent, non-advanced form of SM and usually has less mast cell buildup compared to advanced forms of SM.
Across all types, systemic mastocytosis is estimated to occur in about 1 out of every 10,000 people—with ISM representing ~85% of those cases.
AYVAKIT FAQs
Once you've been prescribed AYVAKIT, your doctor sends your prescription to an eligible pharmacy or to YourBlueprint®. The pharmacy will verify your insurance coverage and work directly with your healthcare provider to obtain prior authorization if needed. Then, when coverage is approved, your pharmacy will contact you to communicate your out-of-pocket costs and arrange for delivery or pickup of your medication.
Over 98% of all commercial insurance plans and 99% of Medicare plans offer coverage for AYVAKIT.*
*Data on coverage and co-pay assistance is as of August 2023. Cost-sharing data is for those patients with commercial insurance.
Yes. YourBlueprint® offers financial assistance options to help qualifying patients get on and stay on treatment.
Want more information about AYVAKIT?