How can I get support while taking AYVAKIT® (avapritinib)?
YourBlueprint® is a personalized support program designed to assist eligible individuals right from the start of prescribed treatment with AYVAKIT by providing:
1-on-1 Support
Learn how our team can help support you throughout your treatment journey.
Financial Assistance Options
You may be eligible for our financial assistance programs if you do not have insurance, your insurance is limited, or you have unaffordable out-of-pocket costs for AYVAKIT.
Helpful Resources
We can direct to you other resources that may offer additional support.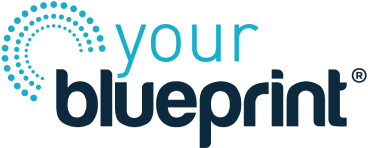 See how we can help
Or call us at
1-888-BLUPRNT (1-888-258-7768)
Monday–Friday, 8 AM–8 PM Eastern Time (ET)
Co-Pay Assistance Program
You may be eligible to
pay as little as $0
for your prescription.†
†Up to an annual maximum benefit of $25,000. Terms and conditions apply.
For those who qualify, this program covers:
Co-pay
Co-insurance
Deductible expenses
Additional resources for people living with GIST and caregivers
The American Cancer Society has a mission to free the world from cancer. They fund and conduct research, share expert information, support patients, and spread the word about prevention. All so you can live longer — and better.
Founded in 1944, CancerCare provides free, professional support services and information to help people manage the emotional, practical and financial challenges of cancer. Our comprehensive services include resource navigation, counseling and support groups over the phone, online and in-person, educational workshops, publications and financial and co-payment assistance.
A global community comprising 175 locations that provide personalized cancer support, all free of charge. As the largest professionally led nonprofit network of cancer support worldwide, the Cancer Support Community is dedicated to ensuring that all people impacted by cancer are empowered by knowledge, strengthened by action, and sustained by community.
The Life Raft Group is a global patient advocacy organization dedicated to the survival and quality of life of people living with GIST through research, education and empowerment, and global advocacy efforts.
The federal government's principal agency for cancer research and training. With a team of approximately 3,500, the NCI is a part of the National Institutes of Health (NIH), one of 11 agencies that make up the Department of Health and Human Services (HHS). NCI leads, conducts, and supports cancer research across the nation to advance scientific knowledge and help all people live longer, healthier lives.
These resources are included as a reference for patients and do not imply endorsement of the company or its products by the groups listed. Blueprint Medicines is not affiliated with and does not endorse any particular advocacy group. We make no guarantees about the accuracy of the information provided on these websites or the quality of support provided. Descriptions for each company were provided by the organizations themselves.