Discover a Targeted Treatment for Adults with PDGFRA GIST
AYVAKIT® (avapritinib) is approved for adults with Unresectable or Metastatic Gastrointestinal Stromal Tumor (GIST) who have a mutation in the PDGFRA gene exon 18.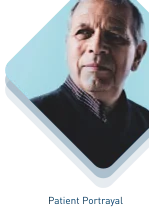 Patient Portrayal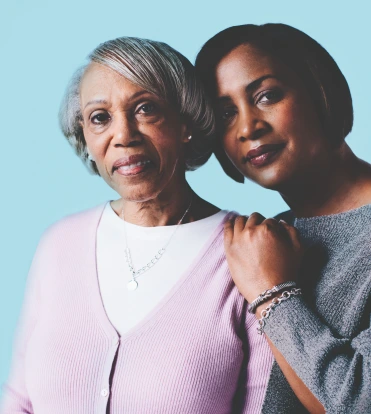 What is AYVAKIT?
AYVAKIT is a prescription medicine used to treat adults with a stomach, bowel or esophagus cancer called Gastrointestinal Stromal Tumor (GIST) that can't be treated with surgery or has spread to other body parts and that have a mutation in the platelet-derived growth factor receptor alpha (PDGFRA) gene.
Your doctor will perform a test to make sure you have this abnormal PDGFRA gene and that AYVAKIT is right for you. It is not known if AYVAKIT is safe and effective in children.
Patient Portrayal
See how AYVAKIT is taken by patients with GIST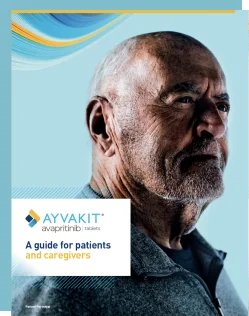 Get to know AYVAKIT for PDGFRA GIST
If you and your doctor are considering or have decided to start treatment with AYVAKIT, explore this brochure for patients and caregivers. This resource contains more information on AYVAKIT and the YourBlueprint® patient support program.
Download brochure
This brochure is intended for digital use only. If you decide to print it, please be sure to print a copy of the full Prescribing Information as well.
Get resources to help on your treatment journey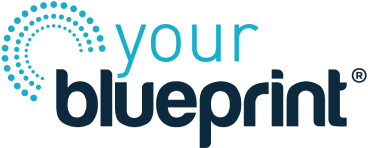 YourBlueprint® is a patient support program designed to assist you with personalized support right from the start of your treatment with AYVAKIT by providing:
For more information
or call us at 1-888-258-7768 Monday–Friday, 8 AM–8 PM
Eastern Time (ET)
Co-Pay Assistance Program
You may be eligible to
pay as little as $0
for your prescription.†
†Up to an annual maximum benefit of $25,000. Terms and conditions apply.
For those who qualify, this program covers:
Co-pay
Co-insurance
Deductible expenses